A Christian Approach to Servicing Youths in Need
From my greatest supporter on earth to my guardian angel in heaven- I love you dad!
One of my favorite parts of this journey was fulfilling it in the presence of my dad, Richard Lawrence Harris Sr. My dad was braving a terminal illness and teaching me life lessons all along. I could share anything with my dad. I shared with him my hurts, pains, hopes, and dreams and he shared his unconditional love and the Word of God. It is because of my dad's love and influence that I feel so thoroughly equipped to not only handle the demands of this new adventure but also to make the difference in the lives of others that his love has made in me. If ever there were a program that was prayed over and blessed...it is this one.
Of all the places you've shown me so far, this is the one I want you to pursue. I like this house the best... Location is everything and the girls are going to be blessed in that house.
Richard L. Harris, my dad
This breakfast was a surprise for me from a resident who told me before entering New Way, she never felt loved. The napkin reads, "Because love is what I need to get use to." This child did not make it through our program. In fact, she was removed by the police after a series of behaviors not necessary to repeat.
The outcome was somewhat traumatic for us both; she ended up in a juvenile detention center. Our program was thoroughly disrupted and I was wholly heartbroken. I'm transparent about this because I know that we did no harm- Her case workers, her adoptive family, and she herself knew that at New Way, we love but love takes time and for some- it takes getting use to.
Unfortunately, we didn't get to nurture this child to wellness because she made the conscious decision that she couldn't, at least at that time, believe she was worth the love and support she was receiving so she elected to destroy it.
We rejoice however in the fact that a seed was planted. As brief as it may have been, she received, felt, and believed she was loved. Our hope and faith trust that God, not New Way will nurture that seed He allowed us to deposit in her life and He will allow her to grow and bloom to His glory, in His timing. At New Way, we can't claim to be the earth, the sunshine, the air, or the rain- we can't claim to be any part of the miracle that takes a seed and turns it into a fragrant flower but we can rejoice in the fact that we are happy laborers in God's garden. And for that, we thank Him.
Our First Year in Service

Updates, news, and other stuff to share
My dad would often remind me that my time on this planet was limited, and that anything I did that did not glorify God was essentially a big waste of time. He told me that chasing after fame or fortune (I use to sing professionally) was like chasing the wind because what portion of my earthly celebrity would I be able to take with me when I'm gone? Real treasure, he would remind me, is not measured in dollars or cents- it's measured in love. He'd make it sound so simple- to love. I can say in all honesty that the year that I lived without him was both the hardest and most beautiful time in my life. The former, was for obvious reasons-I'm a daddy's girl so our time together- the hugs, kisses, talks, and prayers I miss dearly. The beauty in his absence however is the manifestation of what he had been telling me while here all along. I'm so grateful that his passing proves to me that love truly endures forever. Leave it to my dad to make me fall even deeper in love with scripture- John 3:16-17
I think my dad would be proud of the past year. I struggled to come to peace with it, but looking back and putting it into Godly perspective, I know he'd be proud because despite a year of inexplicable push back, extraordinary challenges and hardship- I had the rare and wonderful opportunity to love and nurture 6 youth in need and I truly believe that one seed planted with their stay at New Way, will in fact, bloom and last forever. What I wanted to see was "success"- The same kind of success my father warned me about throughout my lifetime. After being told by many Children and Youth agencies, "We'll wait and see how you do with other counties first." I may have approached this first year as if I had something to prove.
I was expecting graduations, behavior modifications, reunifications with family and planning for those who were staying beyond 18- so for me to witness a child placed in a juvenile detention center, a child placed in a psychiatric hospital, and elopement after spending time in our program felt about as far away from the track record I was trying to create as I could possibly get. In short, I was seeing our past year only through my physical eyes. Through spiritual eyes, I could not have prayed for a more successful year. Six children who under the correct circumstance would never have encountered my program were brought into our care and beyond them receiving a safe home, great school district, time in the community, access to faithful fellowship, consistent correction, meaningful counsel, and great food...they were exposed to the unconditional love of the Lord through me. In retrospect, we are off to an amazing start.
ANNOUNCEMENTS
What's new?
-New Way Yout Services is in the process of transferring our license from a Residential Group Home to a Transitional Living Program. Although both license are Pa. 3800, with the implementation of the Families First Prevention Services Act, many Children and Youth agencies are moving away from group homes and focusing more on preventative, in home services to prevent out-of-home placement and for children who cannot return home-transitional care. New Way has always been set up to provide a safe home, referral services, and a welcoming community to children in need. We were set-up as a long-term option for children who cannot return home, and we have always been focused on helping adolescents transition into adulthood by promoting mental, physical, emotional, and spiritual well-being. New Way Youth Services is excited to be included as a resource aimed at the prevention of youth homelessness.

-CONGRATULATIONS to our graduates!!! We are proud of your awesome accomplishments and celebrate with you! May God's love and mercy travel with you as you embark on the next phase of your life's journey!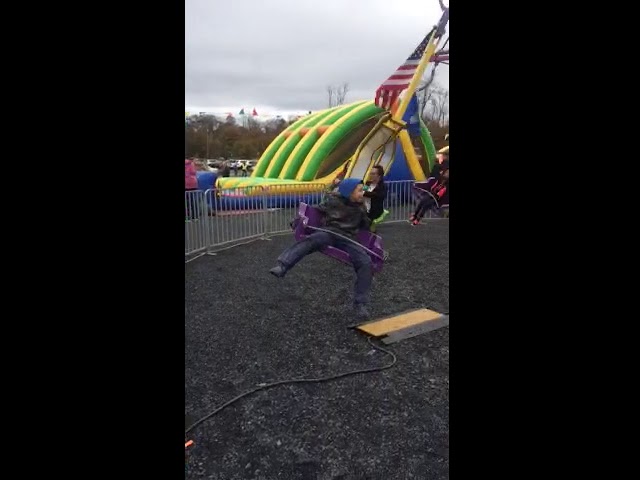 A residents fun with a furry friend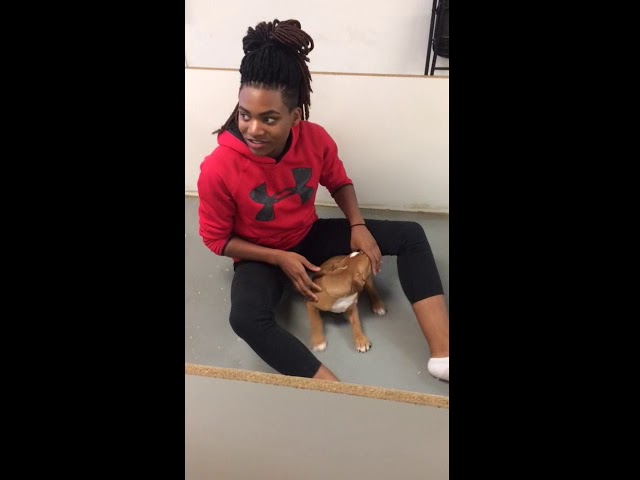 Take a look at some more of our time together...
Watch as we continue to grow...
Our Humble Beginning...

This house has been a vision long before it started to come in to fruition. I sat at many desks whether serving as a school teacher, Child Protective Specialist or Mental Health ACM desiring to create better systems of human service for youths. I was encouraged to dream, to hold bold and bodacious audacities of hope and was told instead of complaining about what wasn't there, to create it. I went back before going forward; almost twenty years after earning my Bachelor's of Social Science from Hofstra University, I went back to school. I graduated from Seminary and continued to work but all the while planning to make a significant difference. New Way Youth Services is here today because, "with God, all things are possible"

and it is with a grateful heart and humility that I share with you our humble journey...
/